We're here for you every day.
ASU Counseling Services is fully committed to the emotional health and wellness of ASU students at this unprecedented time. We will provide same day access to a clinician, 7 days a week. See details below on how to contact us.
---
Schedule your first consultation
Contact your provider
Cancel an appointment
After hours
Call ASU's dedicated mental health line through EMPACT 480-921-1006
Important information
ASU's Community of Care plan provides guidance regarding the many preventative measures that the university has implemented to help slow the spread of COVID-19 and create a safe and welcoming environment in which all students can live and learn. Prevention is key to protecting yourself, your peers and those who are most vulnerable in our community. It is important to remember that we need everyone to take personal responsibility for their actions and behavior. We remind all members of the ASU community to continue to adhere to public health protocols and comply with our Community of Care guidelines to mitigate the spread of COVID-19: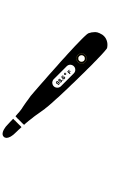 Monitor our own health using Health Check through the ASU App, wash hands regularly and stay home if we have any symptoms of illness.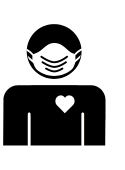 Face coverings are required in all ASU buildings and outdoor spaces (except when eating). Please maintain physical distancing of six feet or more with people outside of our homes.

Adhere to the no-visitor policy in residence halls – including students who live in other residence halls. Students who violate this no visitor policy will be subject to suspension and evicted from university housing.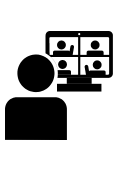 Avoid large group activities and social gatherings on or off campus. Students who host or attend activities or gatherings that do not adhere to public health protocols will be subject to suspension.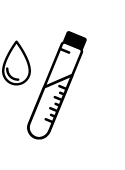 Ensure that we get tested regularly for COVID-19 because we know that there is always a risk for exposure.
We're available 7 days a week
Tele-mental health:
Monday – Friday: 8 a.m. to 7 p.m. – Telehealth consults
Saturday – Sunday: 12 p.m. – 4 p.m. – Telehealth consults
Outside of office hours, call ASU's Dedicated Mental Health Line through EMPACT to speak immediately to a counselor 480-921-1006.
Appointments available by telephone or HIPAA-compliant tele-mental health consult sessions. If you are outside of Arizona, please give us a phone call at 480-965-6146.
In person:
Monday through Friday: 8 a.m. to 5 p.m.
We recognize that some issues can only be served in person. While we are prioritizing care through tele-mental health, we remain available to see students who should be seen in person. If you are at risk of harming yourself or someone else, if you have experienced a trauma, an unexpected loss, or if you do not have a private location to secure a telehealth appointment, please walk into any of our locations.
ALL FIRST CONSULTATIONS CAN NOW BE SCHEDULED THROUGH THE ASU HEALTH PORTAL
WE ARE COMING TO YOU, WHERE YOU CONNECT WITH YOUR PEERS
PARENTS, FACULTY AND STAFF CONSULTATION WITH AN ASU COUNSELING STAFF MEMBER
OUR FOCUS IS ON ACCESS. WE WILL HELP YOU CONNECT WITH ONGOING NEXT STEPS IF THAT IS WHAT YOU NEED OR WANT.
ASU Counseling Services are for any Sun Devil, regardless of your race, gender, sexual orientation, age, student status, religion, ability, size, financial situation, the issue you're dealing with or whether you've had counseling before. Something as simple as talking to someone can help you feel better, improve your grades and manage stress.
Social, emotional and spiritual health support circles
ASU Counseling Services and the Council of Religious Advisors (CORA) wants to support every aspect of your wellness. Support circles are virtual, drop-in, group support, at no cost to you. If you have an idea for a support circle you would find useful, let us know. We are building new offerings as needs present.
These, 60-minute support circles are designed to assist with coping, by providing discussion and skills for those in attendance. Support circles do not provide mental health treatment. Identified spiritual communities hosting support circles will be listed. No belief requirements necessary, foci of these circles are on increasing your hope, getting support and finding restoration through spiritual wellness.
If you would like to speak with an ASU mental health provider, call us at (480) 965-6146 or schedule a tele-counseling appointment through My Health Portal. If you are experiencing a mental health emergency, please contact 911 or EMPACT at (480) 921-1006 for emergency mental health services.